That crazy Nathan!
Hmmm....as usual, not much going on.
Remember my friend Jeff?? Well, he's been living back at home in North Dakota since January because his dad is sick. Jeff works for Target, so he was able to transfer to a store there while he's home. Anyway, he was back in town this past weekend and we basically drank our faces off. His boyfriend (who lives in Minneapolis) is a social worker and doesn't drink at all. Apparently he doesn't like Jeff hanging out with friends and drinking, so Jeff just non-chalantly called him Saturday afternoon and broke up with him all of a sudden. They've been together since August. I'm sure they'll get back together, but I find that kind of amusing somehow. Just the absolute suddeness of him saying, "I just broke up with J..."
Remember how the sexually questioning straight guys seem to find me all the time? On Friday night, one of Danny's good looking "straight" friends met us at the bar. He's 35 and looks/acts like he's in his 20s. We didn't mess around or anything, but he made it pretty clear to me that he would if he had the chance (if nobody else was around, I'm assuming). We even wound up sleeping together. Okay...next to each other...on the couch. Okay, fine...we just passed out next to each other. Well, my phone wound up being underneath him and when he got up, I was like, "Ohhh...there's my phone!" And he handed it to me and said, "Yeah, and I'm gonna call every guy in there and fuck *all* of them..." Ummmm.... hi, but what straight guy says that?! On the other hand he's not trying to hide anything - he did say something about being bi-curious. I think he's more bi-obsessed, but I'll find out soon enough.
So, my 19 yr-old niece J. has Down Syndrome and she's on this adaptive cheer team for those with disabilities. She and her team came to Minneapolis from their town 80 miles away to perform before the MN Timberwolves game on Sunday. Several of my family was there to watch - it was fun and they did very well! There's one boy on the team, Nathan, who's about the same age. They had to turn the bus around that day b/c he brought a duffel bag full of coloring books instead of his uniform!! Luckily they were still in their town, so they didn't have far to go, but I think that is so funny. His Mom was probably like, "oh, lord...." We kept saying, "That crazy Nathan!" the rest of the time. Good stuff.
So, that was my exciting weekend.
I can really start to tell my gym routine is working. Except I still have that goddamn chin roll in any photo that's taken of me. I hate it!! At least I can tell the rest of my body is getting more lean. Plus, I fall in love with a different guy at the gym every day, so that's just added incentive to go.
Speaking of love interests. Remember my friend who's in and out of rehab?? We dated last spring. The trust fund baby who came here from CA to go to rehab?? Anyway, I heard from him last night for the first time since Jesus wore sandals and he has a boyfriend now. (puke) He suggested we go on a double date. I laughed and texted back, "Yeah...and who am I going to bring - my sock puppet boyfriend??..."
Maybe I'll tote along a bag full of coloring books instead.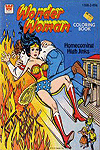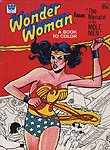 I actually had the one on the right!