The Great Metropolis - Dodge Center
Welcome to my lovely hometown of Dodge Center, Minnesota. The following should explain why I left and why living there again is just not possible (although I do have to say the new neighborhoods by the golf course are nice...)
See a picture of Main Street on this
site
. I would just post the picture, but of course, something's wrong with it. There's really nothing else to look at on the city's official site anyway. There's only about 2,500 living there. Notice how the "Events" tab leads to nothing...Same with "City Jobs" and "News". Gotta love it - the town newspaper, "The Star-Record" doesn't even have a website...
Here's a
map of the big city
. Zoom to 200%. I lived on 2nd Ave NW - close to Trunk Highway 14. It wasn't necessarily the wrong side of the tracks, since both sides were "wrong" in some way or another. My best friend Stanley and his crazy family lived at the corner of 2nd St NE and 1st Ave NW.
Dodge Center's
main employer
:
They make cement and garbage trucks...
...No, my Dad didn't work there. He sold insurance in nearby Rochester. I went to high school with a McNeilus, which is odd b/c usually they send the heirs to private, East Coast academies...The one I knew was a cool guy. He drove a yellow Dodge Viper.
Speaking of school. This is my alma-mater, good ol'
Triton High School
- Home of the Cobras. Class B State Football Champions in 1994 and 2000. Not known for much else, other than a pedophile science teacher (male/male). He was my 7th grade Earth/Life Science teacher. I was even alone in a dark room with him. Nothing happened. Anyway, Triton was formed when I was entering 7th grade by combining Dodge Center High School with two other little towns nearby, West Concord and Claremont. I was from the esteemed Class of 1996. I don't think any of us (about 100) have done anything impressive like law or med school. But, I had a good time going there and still talk to a lot of my classmates.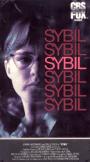 Probably the most famous native is the real Sybil. Yes, the Sybil who had 16 personalities. The one with the book about her. The one portrayed by Sally Field in the 1976 television movie. Yep, Dodge Center is the real Willow Corners. Her name was Shirley Ardell Mason and she graduated from DCHS in 1941. I used to work with a lady who knew her...she took guitar lessons from Shirley, whom, she said, was "odd." They all knew something was up w/ that mother, my friend said. Here's
an article
about how she's from Dodge Center (articles from Knight Ridder AP and the Miller/Kantrowitz story appeared in Newsweek in 1999). There's also one from the
New Yorker
.
Finally, Dodge Center's current most colorful resident has got to be Dougie. Dougie is the autistic town dwarf, whom everybody in a 50-mile radius knows of. He has the biggest collection of license plates in the U.S. (or something like that). Everybody in Dodge Center has given him a ride at some point. He once told my Mom that her license tabs were due - he knows everybody's license plate number. There was even a
feature about him on KARE 11
. Takes a minute to download, but so worth it. Here's a
feature article
too.
So, hope you enjoyed your visit to my hometown. Just goes to show that every little dump town has some sort of story. I'm glad I grew up in a small town...seems to have more history/character than a suburb. But, apparently -- less hard news and jobs.