Hail, Winona, Hail
Okay, let's just say that I'm posting ONE-YEAR-OLD pictures because I *hate* the Kodak picture editing thing and (obviously) procrastinate using it. However, I do like to share some visuals of Kiddo in action since so much of what I post is just verbal dribble.
I did crop these pictures, but stupid-ass Kodak software wouldn't let me save the edited versions. Anyone have something better??
Anyway, it's my "sorority sister" Jocelyn and me at the annual Winona State football game at Minneapolis' Metrodame game...in Nov. 2004 – I think they played Concordia. We were drunk by kickoff. DAMN those tailgate parties!!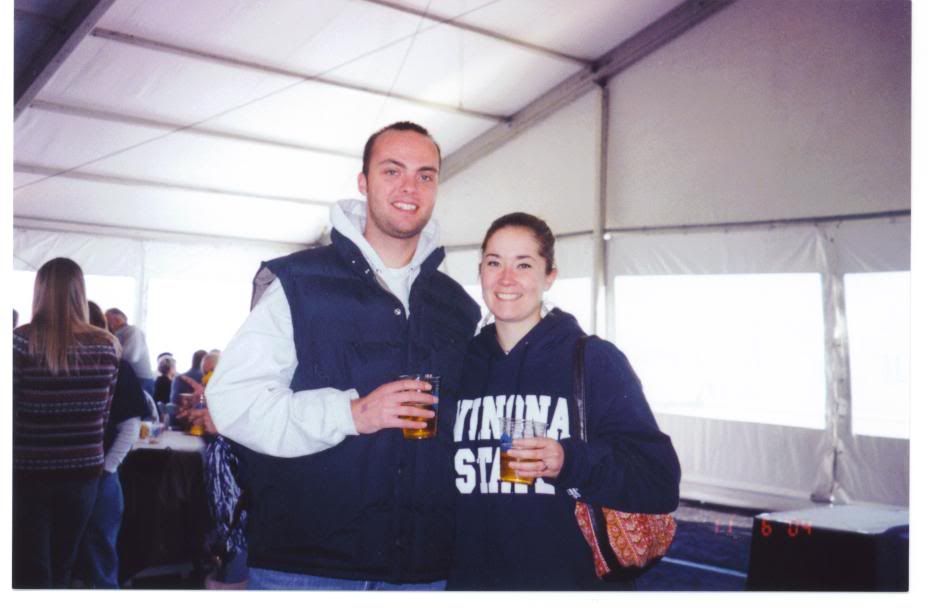 Nice vest, Kiddo. What are you, in Red Dawn? Clearly a poor shopping judgement.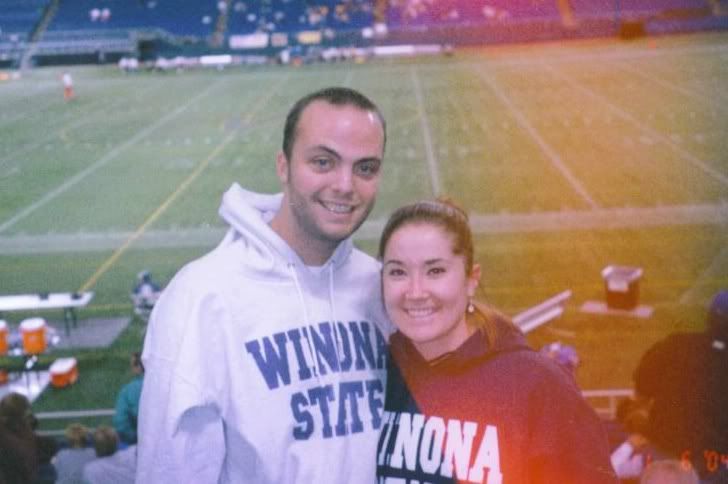 During the game. Shortly after I spilled my beer on the dude sitting in front of me and I gave him $20 for drycleaning. All I really remember was that #20 was hot.
After the game, Jocelyn and I saw the, I'm pretty sure, oldest WSU alumni couple still alive. They said they met playing Ping Pong in a residence hall in 1940. Jocelyn and I said we, too, were married and met playing darts(?) in 1996. We're going to hell.